Microsoft's Internet Explorer 8 has an easy fix to the slowness problem when you first install it. There's other solutions as well.
IE8 was introduced in March 2009 and ss of August 2012 IE8 is used by about 13% of the world for browsing websites, significantly reduced from what it used to be. Others use Chrome (I do) and Firefox for their browsing needs. Because IE8 comes installed by default with Windows 7 it will be there on the menu even if other browsers are used.
Here's how to fix that annoying slowness problem.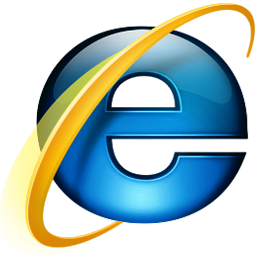 It seems there are two problems with IE8; one is slowness when you first open it up, and the other is tabs not working properly. Let's start with Microsoft's own answer on their Answers website.
Some users that upgraded to Internet Explorer 8 experience issues with tabs not working properly or taking a very long time to load. Fixing the issue is as simple as a running one command.
Just open up an administrative level command prompt and type in regsvr32 actxprxy.dll and hit Enter. Reboot your computer and the issues should be resolved.

If that doesn't resolve your IE8 slowness problem then the next recommendation is to make sure you are completely up to date with Internet Explorer security patches. You can rum them manually at http://update.microsoft.com.

You can also try opening up Internet Explorer 8 and going to Tools -> Internet Options -> Advanced Options, and click the reset button. This will put all IE8 changes back to default and can often fix problems if you have been playing around with options.

Did that work for you? Anyone got other solutions?