This blog is run by Guy Moss, owner and lead tech for Trusted Technology Inc, a IT consultancy based out of British Columbia, Canada.
We work with and support Small Businesses and deal with technology all day. This blog is our way to pass along the things we come across, both for the technician and the end user or consumer. In here you'll find news, tips, ideas, and information about technology for the small business and consumer market.
Have Comments? Questions? Contact us!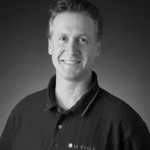 /Technicalguy