I recieved two emails to two separate accounts this morning with the subject title; "[Attention] This is a protected Vmail!". Both emails suggest they come from Microsoft and contained an attachment that says it is an audio message but points to a web page. This...
Recently ran across an issue where you are trying to open a file and get the error message; "The action can't be completed because the folder or a file in it is open in another program." The file, however, does not appear to be open in another program, and even...
Outlook 2016 is sending corrupt attachments that cannot be opened on the receiving end. The original file was confirmed to be fine and could be opened on the sending computer. Once it was attached to an email and sent however, it could no longer be opened. The error...
Someone by the name of Andri Cyber4rt attempted to hack our online billing system this morning at cloudpockets.com. They were unsuccessful, but it cost us two hours of assessment, troubleshooting, and changing passwords to our critical systems. We are putting this...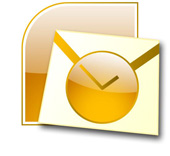 The holiday season is quickly approaching and you will be taking some time off. Here's how to use Outlook's Out of Office Assistant to let people emailing you know you're gone and when you will be back. Note: This is for companies using Office 365 or an Exchange email...
Your Kindle Fire is more than just an eBook reader. With access to 27 million movies, TV shows, songs, magazines, games and so much more, your trusty little device does what it can to provide you with a constant stream of entertainment. However in our connected,...
Lets face it, sometime or another we all get sick. Whether it's the rainy day sniffles or a full on flu, everyone has to at some point give our body the things we need to help ourselves get better. Your computer is no different; this complex, opus of technology that...