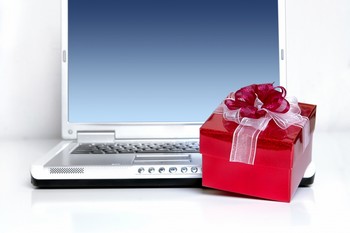 It's Christmas and New Year's season and many of us will be traveling to visit family and loved ones. Stay safe and don't let a technology attack mar the occasion.
Here's my 10 tips adapted from a recent IT World Canada article that will help provide laptop safety and privacy as you travel this season. Remember: According to Gartner one laptop is stolen every 53 seconds! Don't let it be yours.

The first four tips should be done before you leave, and try to keep the rest in mind while you're visiting:
– Backup your data before you leave. If you haven't tried SyncToy or CloudPockets, now would be a good time. It's a free Microsoft product that is easy to setup and use. Click the link to read our "how to".
– Delete and/or move any confidential data off the hard drive. Unless you absolutely must have them, get rid of corporate documents and anything with corporate contact information.
– Don't put your laptop in your checked luggage, and be prepared to show it and turn it on. Change your desktop background to something generic. This is not the time to be showing off anything that may be questionable or offensive. Clean up the desktop icons and try to make it look as plain-jane as possible.
– Clearly label your laptop to distinguish it from others at Security Checkpoints. A sticker maybe?
– Ask to put your laptop in the Hotel safe when you are not using it, or use a physical security device such as a cable or motion detector if you are at a residence.
– Do not logon to Unsecured Wireless Networks, it's too easy right now for someone to snatch and see your traffic and potentially usernames and passwords.
– Do not access Financial or Bank Records while traveling, especially in public places
– Deselect "remember me" website buttons when browsing the Internet so that you are forced to enter your username and password to get to your favorite websites.
– Clear your History and Cache after using a Web Browser
– If your laptops fails and you have to use a public computer, be aware of Keyboard Loggers and Trackers and don't do anything confidential on a public computer!

There you go. Four items to prepare for the trip and six to keep in mind while you're gone. Be clear headed and don't take a chance on something you know might be "iffy". It only takes once to cause a lot of grief.
Taking just a little time to stop and think about your privacy and security before and during your trip will help to make sure there are no surprises after the fact.
Read the full IT World article here.
Have a great trip!