Welcome to Tech Support!
Browse our Most Recent Posts, or scroll down to How To articles.
Looking for something specific? Press the magnifying glass to search for specific articles!
Recently ran across an issue where you are trying to open a file and get the error message; "The action can't be completed because the folder or a file in it is open in another program." The file, however, does not appear to be open in another program, and even...
Facebook this morning changed your default email address to be theirs, rather than yours. This means if you send an email to someone it will come from "you"@facebook.com. Check Your Settings - Click on your name at the top right of Facebook to go to your profile. -...
When browsing the Internet on your Lenovo Ideapad K1 you don't want to have to type the address in for websites you go to often. Here's how to save your favorite websites as bookmarks: This is an ongoing series of articles on using the Lenovo Ideapad K1: - Using the...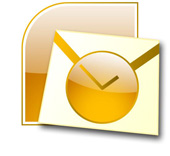 Christmas this year is on a Sunday and so many will take maybe Thursday or Friday off, right through to the following Monday off - some much more. New Years also falls on a Sunday and I know some places will be shut all of the Christmas week and probably all the way...
Four days after its release a root has been provided for the Nook Tablet to turn it into a full Android tablet. The Nook Tablet was released November 16, earlier than originally expected, and probably due to Amazon's Kindle Fire release date. Here's the 6.9Mb download...
Why does the date change when you copy cells from an old Excel spreadsheet to a new one? I had a customer with an Excel spreadsheet saved in the Excel 97 format. They opened it up in Excel 2007 and copied the contents to a new spreadsheet - and the date within the...
If you're logging in and continually getting the "You are using a temporary Profile.." message then here's how to fix it. Windows is having trouble reading your profile and it is likely your profile registry key has become corrupted. Fixing the temporary profile error...